As one of the leading tree services in Norwalk, CT. Our team has long been the premier choice for your tree service needs. We are a full-service tree company that will work with you to ensure that your trees and shrubs are taken care of. We are the right tree service company to handle your tree removal, tree trimming and stump grinding needs. The T&D Tree Service team delivers excellent service from first contact to the final cleanup. We are fully insured with a licensed arborist that will be on the site of every job that we do.
Simply fill out the form below and a member of our team will get back to you promptly.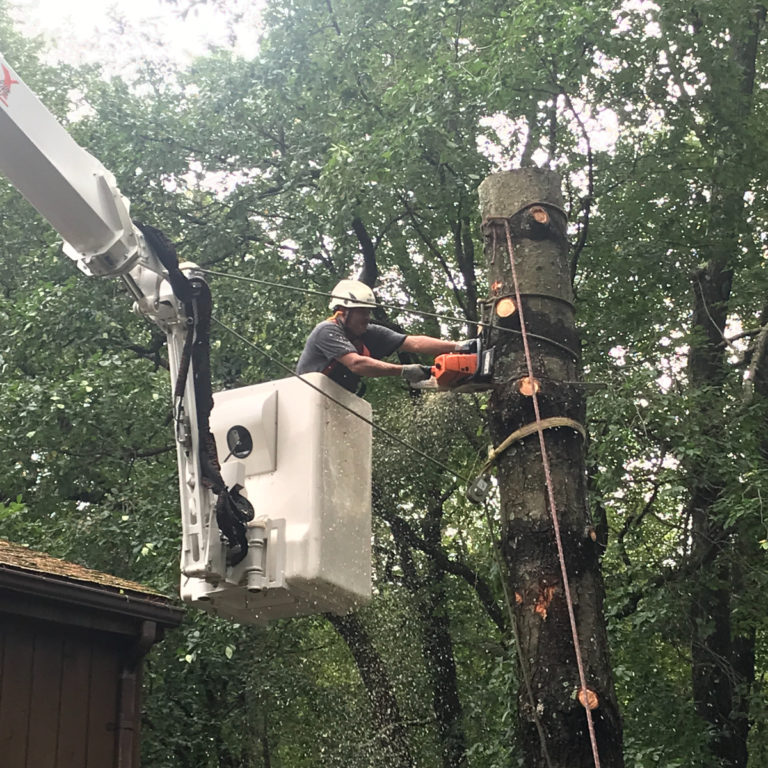 Whether you are looking to take down a tree or need an assessment of a tree on your property, our arborist at T&D Tree Service can help you make the right decision.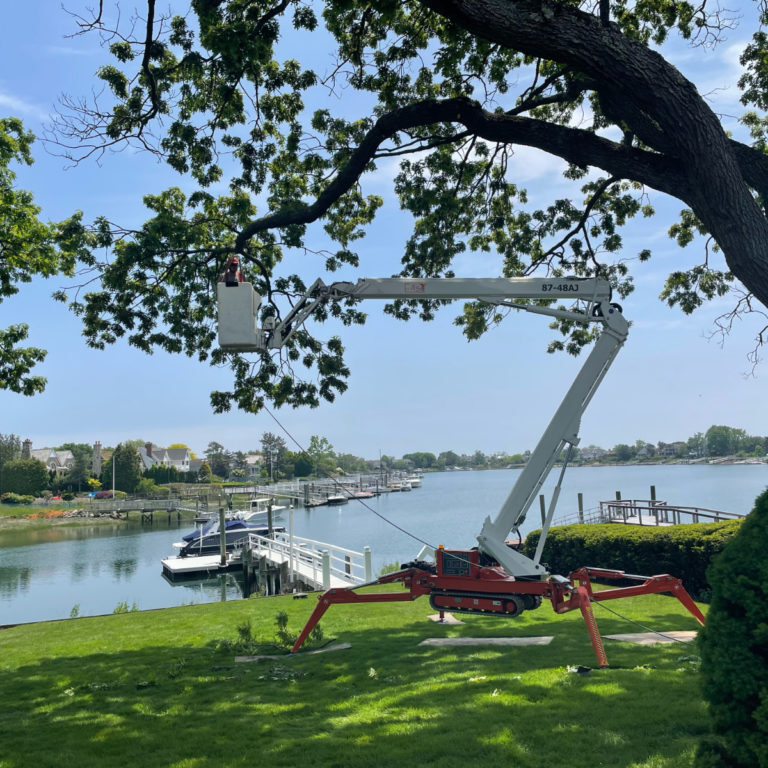 From safety pruning of branches to the shaping of ornamental trees, the team at T&D Tree Service has the know-how to enhance the beauty of all your trees.
T&D Tree Service provide professional stump grinding for those looking to rid their yards of unsightly stumps.
Read real reviews that clients have posted on places like Google, Yelp, and others.
"Danny was so great to work with. His responsiveness was by far the best of all tree companies I considered and his prices are very fair. He and his team's works was also absolutely top notch. It only did they arrive on time and complete job in the exact time Danny predicted, they left the property cleaner than they found it. Would highly recommend Danny and his crew to anyone." - Michael S.

Services:
 Tree trimming & pruning, Tree stump removal, Tree removal
"Just had 4 trees removed. Danny and his team did a great job. Very hard workers. Removed the trees and left the yard spotless. Great prices. Would highly recommend them." - Kristen G.
"We hired T&D Tree Service to take down 5 trees in our yard, including one very large one. We chose them based on prior reviews and their competitive pricing. They were professional, on-time, efficient and cleaned-up afterwards AND stayed through a down-pouring thunderstorm to finish the job. They also took down another tree for us on the spot! We definitely will use them again for additional work needed in the fall. Highly recommend!" - Tierney M.
"These guys were absolutely incredible, they took down a large tree in our backyard in no time and left the backyard spotless. Danny is a great guy to work with and provides a very reasonable and fair price for the work they provide. If you need any tree work in the Fairfield county area I would highly recommend calling T&D." - Andrew F.
"Great service. Danny and his team got me into their schedule quickly, had the right pricing (I've done lots of tree work here over the years with different companies). They came exactly when they said they would, did exactly what I needed, and left everything in great shape. They even accommodated my last minute, and somewhat odd, request for cutting long lengths of a dogwood. Super nice guys, conscientious. I'd hire them again in a minute. " - S.H.
"Absolutely love Danny!! He has come to our home to take down a tree that was overhanging on our deck, with a good potential to fall on it.  He also took down and grinded stumps for two bushes that flanked our driveway.  Today he is here to trim back a tree and remove a spruce tree.  You never even know they're here. They move quickly and efficiently.  They will be my go to guys if I ever have any future tree issues.   Hopefully I won't, but you never know." - Sarah E.
"Called T&D to get an estimate for some trees in my yard that needed to be cut due to over growth & dead branches. Danny came to my house, he was very knowledgeable, polite & professional. The job was done & I couldn't be more happier. They cut potential branches that would possibly break off during a storm & hit my property(cars,garage). They made my back yard look much neater & safer. I have more light in the back with still enough shade from the trees. I would highly recommend!!!!!!" - Nine D.
"I had Danny from t and d  come to my house and give me an Estimate. He had a quick turnaround with a price that he sent to my email. Work was done within a couple days and his workers Left everything neat and even straightened up some other things for me. Danny was very polite in  both our initial  meeting and in  all email and texts. Highly recommend them." - Carolee K.
Since 2007, the T&D Tree Service team has been providing the great people of Norwalk, CT, with a quality tree service they can be proud to call their own. Our little team has grown over the years, and whether you are looking for a quote or need emergency services, our team can help. We are locally owned and operated and take pride in the work that we do in our community every single day. Give us a call today, and experience the difference quality and professional tree service can make on your property.
If you have any questions, feel free to give us a call, and one of our staff can provide some guidance.
Give us a call, or request a quote today, and experience the difference that a quality tree service can make on your home or business. From tree removal to tree trimming and even stump grinding, our team of experts will provide a professional and safe tree service that wows. We always offer free quotes and can provide a quote on any service we provide across our area.